Transcending african narratives from East Africa to the world
Tina Ardor is a singer, songwriter, composer and DJ based in Nairobi, Kenya. Music has always been an integral part of her life since childhood, and performance through song and dance an innate gift. Born and raised in an African setting and surrounded by 44 Kenyan tribes, Tina Ardor draws great inspiration in her creativity from the linguistic diversity of these cultural groups. Thus, she is known for her enthusiastic capability to incorporate an array of local dialects in her music. With this, she aims to transcend different African narratives to the world in an authentic yet modern fusion of afro rhythmic melodies and beats.
Feeding off the African spirit, Tina Ardor has collaborated with different artists/producers from around the world on various musical works. Among others, Tina's newest single 'Kamweretho' was released in May 2022 in a powerful collaboration with Atmos Blaq [SA] and Hendrick Sam [KE] under Pasqua Records.
Other honorable collaborations include
Other honorable collaborations include music with Mr Eclectic [USA], Stan Zeff [USA], Gumz [SA], MoIsh [SA], Chaleee [NL], Trekkah [UK], Dino & Terry [CA], Caiiro [SA], Antonio Ocasio [USA] among others. Check out her catalogue for more singles and features in 2022!
Tina Ardor has released her work with great labels such as Arawakan Records (USA), Merecumbe Recordings (NY, USA), MoBlack Records [IT], Pasqua Records (Maryland, USA), Tambor Music (Georgia, USA), Union Records (Italy), Connected Frontline (DE), Inward Records, Tribal Winds [NY], D&T Music among others.
"Mukhe" is an essential Afro House track that showcases the incredible talent of Mike Dem and Tina Ardor. With its high-energy beats, soulful vocals, and electrifying production, this song is sure to get your body moving and keep you dancing all night long. So turn up the volume and get ready to experience one of the most exciting Afro House tracks of the year.
Mike Dem's production work is top-notch, with a strong focus on creating a high-energy and immersive soundscape. The intricate rhythms, intricate textures and vibrant synth lines come together to create an electrifying atmosphere that perfectly complements Tina Ardor's vocals. The mix of organic and electronic elements creates a unique and captivating sound that is sure to stand out in any Afro House playlist.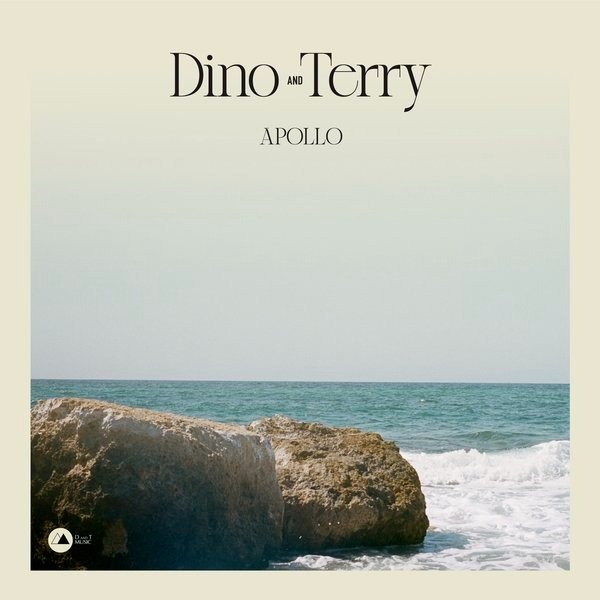 Dino & Terry and Tina Ardor are back! In their debut album – Apollo – Dino & Terry could not resist the sultry vocals of Tina Ardor, inviting her for a second project dubbed Mwana Wakwa. In the song, Tina takes on a more laidback soulful and sweet approach in her vocal delivery. Obviously, as she sings fondly about her future child – it is a trip down imaginary lanes of how a mother longs for this child and how she would take good care of the child in return for pure tears of joy and gratitude to God for the gift of a child. Supported by Traxsource, Louie Vega, Cercle among others, you just might cry.
In her growing love for musical experimentation, Tina Ardor jumps on 'Mwewe' – a soulful afro-latina vibe with Spanish producer/Dj Pakomo. In her usual perky musical style, Tina sings one of her childhood tunes (mwewe) accompanied by a famous Kisii tribe tune and re-interprets it to fit a theme of an imaginary evil & distasteful character. The musical composition and repetitive call-back vocal styles will leave you dancing and singing it to the shower. Released on Italian-based record label, Union Records, Mwewe has received immense support from Traxsource and various renown DJs and Producers.
Mr. Eclectic FEAT. TINA ARDOR
Coming soon to Pasqua Records is label head Mr. Eclectic's first EP release entitled "Eclectic energy" loaded with four expertly crafted cuts. First up is "Hasira hasara" featuring the unmistakable vocal stylings of Tina Ardor and inebriant synth melodies over an enthralling afro-deep groove, next is "Higher" an enchanting slice of late night goodness featuring Mr. Eclectic on vocals, followed by "What a feeling" a tantalizing afrocentric track laced with the unmatched sultry vocals of Morris Revy and sumptuous keys, and finally there is "The dub" featuring moody strings and pads together with charming chants by Mr. Eclectic over irresistible rhythms.
Jabzz Dimitri featuring Tina Ardor
Jabzz Dimitri's new Fumbo EP featuring Tina Ardor on the Swahili written song "Fumbo", meaning "riddle/puzzle".
The song as sang by Tina reiterates the importance of exercising wisdom and knowledge on when to speak and when to be silent. "Fumbo mfumbie" is the first line sang by Tina, coined from the Swahili saying "fumbo mfumbie mjinga, mwerevu hulitatua" translated (riddle a foolish person because a smart person will solve it).
Tefo foxx featuring Tina Ardor
Another new release from Tina Ardor and Botswana producer Tefo Foxx in his new Ep, The Dreamer Vol.5. 'Spirit' (capital 'S') is a musical prayer to the Holy Spirit. It is a believer's humble confession in the faith and a spiritually uplifting prayer for guidance and strength from the Comforter. Tefo Foxx delivers pure afro flavor with captivating drums, percussion and chord progression in the song. This is a definite dance hit in dancefloors across the world.
Tina Ardor & Atmos Blaq featuring Hendrick Sam
"Kamweretho" is a Kikuyu celebration of parents by their children seeking forgiveness and blessings. Tina Ardor teams up with 'Mr Atmospheric', Atmos Blaq (South Africa) along with renown 'Keyboard Whisperer' and Kenyan producer Hendrick Sam to bring you two versions of a beautiful composition. The first, a Soul Reprise mix layered with only keys and the enchanting vocals of Tina Ardor and an Original Mix. It is a powerful dose of blazing hot spring/summertime heat. The trio create an amazing production with driving bass, superb musicianship, and tightly woven arrangements, meticulously designed to make your head nod, feet tap, and body groove. Paired perfectly with the sultry voice of Tina Ardor, this track will have you feeling every emotion she sings. It will undoubtedly be a favorite with DJs and dancers across the world.
~ Pasqua Records
Caiiro is an Afro-House, Afro-Tech, Deep-Tech DJ, Producer & Remixer from South Africa. He was born in a tribalistic & Cultural Village of Thembalethu deep in the KwaNdebele region of Mpumalanga, which has had great influence on his sound. Having travelled the globe, He has discovered that through the different places & cultures we originate from there is one universal language and that is Music.
Caiiro drops his new heavyweight album, Pyramids including 'Njoke Njuge' with Tina's sultry vocals.
TRANSCENDANCE is back !! 🎃🎉 This October, Join us for an Exclusive 4 Day Retreat set up on a Private Beach Resort for you to unwind, network, learn, let loose, enjoy stellar musical performances & evolve in consciousness 👽🎉
On this edition we welcome to the stage one the world's most renown Afro House Producer & DJ Caiiro 🇿🇦
Having recently dropped his latest album – "Pyramids " – we can expect nothing but a spectacular show from the South African hit maker to mark this Halloween 👻💯
Day Pass tickets available on TurnApp turnapp.net
Hillpark Amare Resort Tiwi Beach